Paid Advertisement
Along with this, you should also know that PPC ads work only when it is implemented with proper strategy and this can be done perfectly by hiring a top PPC service for your business.
To make the most out of PPC ads you should always take help from the top PPC service providers, they have experienced professionals who can plan the strategy based on the current situation of your website. This way you will get all the desired traffic on your website with good ROI. Along with these, there are a lot of benefits that you can enjoy by hiring the top PPC services.
Get A Free SEO Consultation
Paid Advertisement
We start our PPC cycle by taking a gander at your products and services. We work out who you're advertising to with your adverts, what time they should show, and what the client is really looking for. 
We track everything so we can decide how viable the promotion is, and we utilize this data to give a detailed forecast on how you can use your PPC account.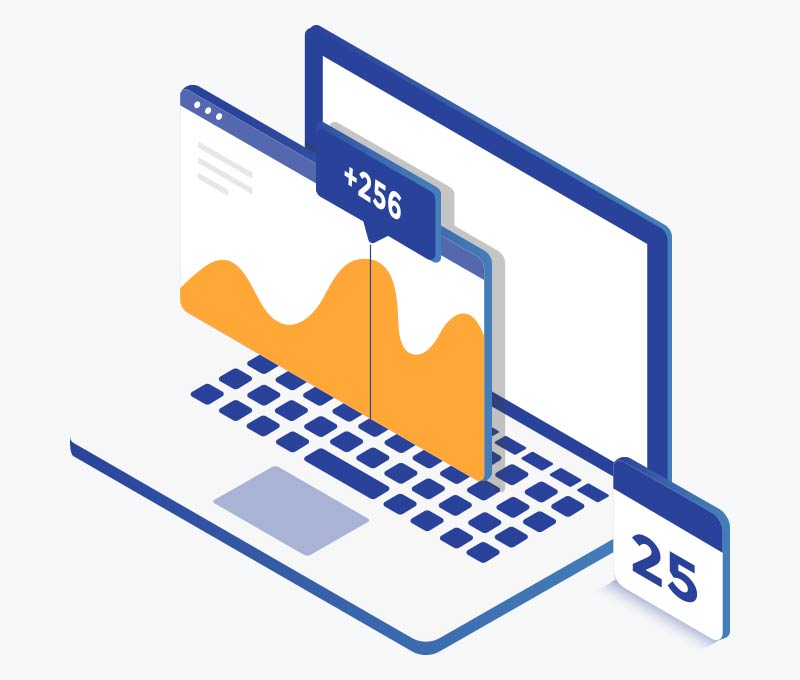 Paid Advertising is a Very Effective and Targeted Model
Key Features of Paid Advertising
Pay Per Click promoting (PPC) offers a basic method to monitor ROI and gain prompt traffic. managed adequately, you can pick up the outcomes you need as an independent method of creating leads, or you can enhance your SEO strategy to attract more traffic for the more competitive terms.
Our team of experts works with you to make campaigns that carry the right clients to your site and gain the maximum ROI for your business.
We work over a scope of networks, including Facebook and Google, to give focused and data-driven promoting. Controls can help you limit who sees the adverts, how frequently they show up, and even the occasions they are shown to get the greatest effect on your spending plan.
Great spending on the board is fundamental in PPC, which is the reason we routinely review your campaigns to perceive what can be improved. We will work around your preferences, regardless of whether you need to be educated regarding all progressions or simply need to give a month-to-month spending plan to assign across your ad groups. Getting more clicks can regularly be a basic matter of expanding offers to get onto the main page or improving your quality score so you can pick up higher promotion positions.
Standing apart from the crowd is consistently significant, which is the reason we add improvements and augmentations to selected advertisements. We can help you pick up online media data, review stars, or basically more connected to different pieces of your webpage inside your adverts to draw more consideration and acquire clicks. These enhancements are frequently the results of good social media or SEO work, so when you work with us on both of these territories we can give significantly more gains from your PPC.
Getting The Most Out of Paid Advertisement
Consistently auditing your site and quality score encourages you to take advantage of your interest in PPC. Improving page importance, the nature of your advertisements, and even your site imply that you pay less per click, and increased conversions. Similarly, adding more expansions to your advertisements draws interest and encourages you to acquire clicks every day. While automation can make PPC less complex, an active methodology is a much better approach to improve your ROI and take advantage of your promoting financial plan.
Reconnecting YOUR VISITORS
Setting up extra remarketing campaigns can assist you with getting conversions that you would somehow miss – we can help you to reconnect visitors after they have just visited your site yet were not prepared or ready to purchase. Utilizing Google's broad promoting network, you can draw in individuals back to your site to make a buy.


Why You Should Choose Us for Paid Advertising?
Campaign Strategy, creation, and ongoing Management
We work intimately with you to make a comprehensive paid advertising strategy. We work in regards to your goals, keeping your budget plans, target audience, and assets. We're long-term partners and focus on making a structure that will be anything but difficult to keep up and scale.
Our talented SEO specialists study your existing clients and target audience to comprehend what they're looking for. We likewise study the competitor's scene completely. We utilize proprietary tools to devise a keyword system that will set you up for progress.
Advertisement Creation and Ongoing Testing
We consolidate best practices for ad creation, intended to boost conversion and engagement. With a time of involvement, we comprehend why clients click – we create attractive and relevant promotions intended to key the audience's attention and construct review. All the more significantly, we test – we lead A/B testing to run effective promotions and test them across platforms and devices so you don't miss out on the opportunities.
Offer Optimization and Management
We work with the budgets you give us and optimize offering the procedure to produce more clicks and leads. We are continually checking and advancing to amplify the effectiveness and lower your cost-per-acquisition.
Landing Page Design and Optimization
Landing pages should be lined up with your ads, and a successful landing page is important, informative, and has a solid call to action. Our master web design team can help you make an incredible landing page for conversions and sales.
Successive analysis and reporting
We set up URL tracking with Google Tag Manager and UTM tags to effectively follow where transformations are coming from. These are basic to deciding holes and openings, and are the way to effective optimization. We line up search campaigns with thorough revealing, detailed analytics, and our own evaluation of the next steps.
So do contact us today and we will help you get paid advertising services having one of the best teams of experts at Webkey Digital.
Ready to speak with a marketing expert? Give us a ring
Leading Digital Marketing Agency
700+ Websites Launched
$100M+ Client Revenue Generated